Clean water technology provides benefits only if the local community understands germs and values good hygiene.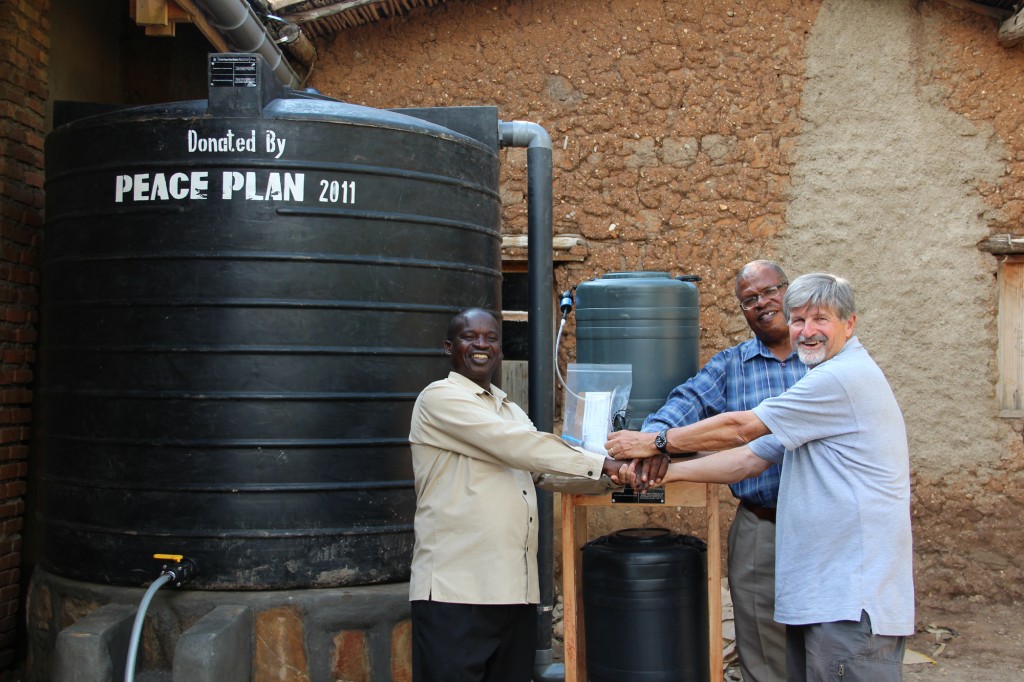 Rainwater Harvesting is a sustainable and economical method of capturing water for  washing clothes, bathing, irrigation and other purposes. Materials are purchased locally and the simple systems require little maintenance.  Church members build the foundations and work side by side with our teams to install the systems.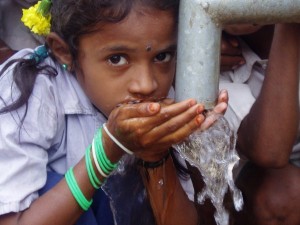 Deep water wells bring life saving clean water to communities with no reliable source of water.  We partner with Living Water International, the local church, and government leaders to select sites and educate the community about preventive health and clean water hygiene.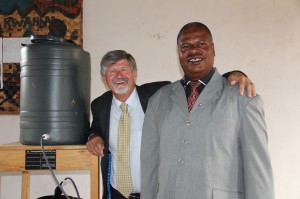 Sawyer water filters are portable and provide drinking water to mission teams, homes, clinics, churches, and schools. We provide filters to pastors in Rwanda to use in their churches, homes, and schools. The filters purify rainwater for drinking. The filters are also ideal for disaster relief.
The New Life Purifier is an economical, low maintenance chlorination system. It uses table salt and a car battery to purify up to 55 gallons of water/minute and provide drinking water for as many as 5,000 people.  We install the chlorination systems at hospitals, clinics, schools, and orphanages.